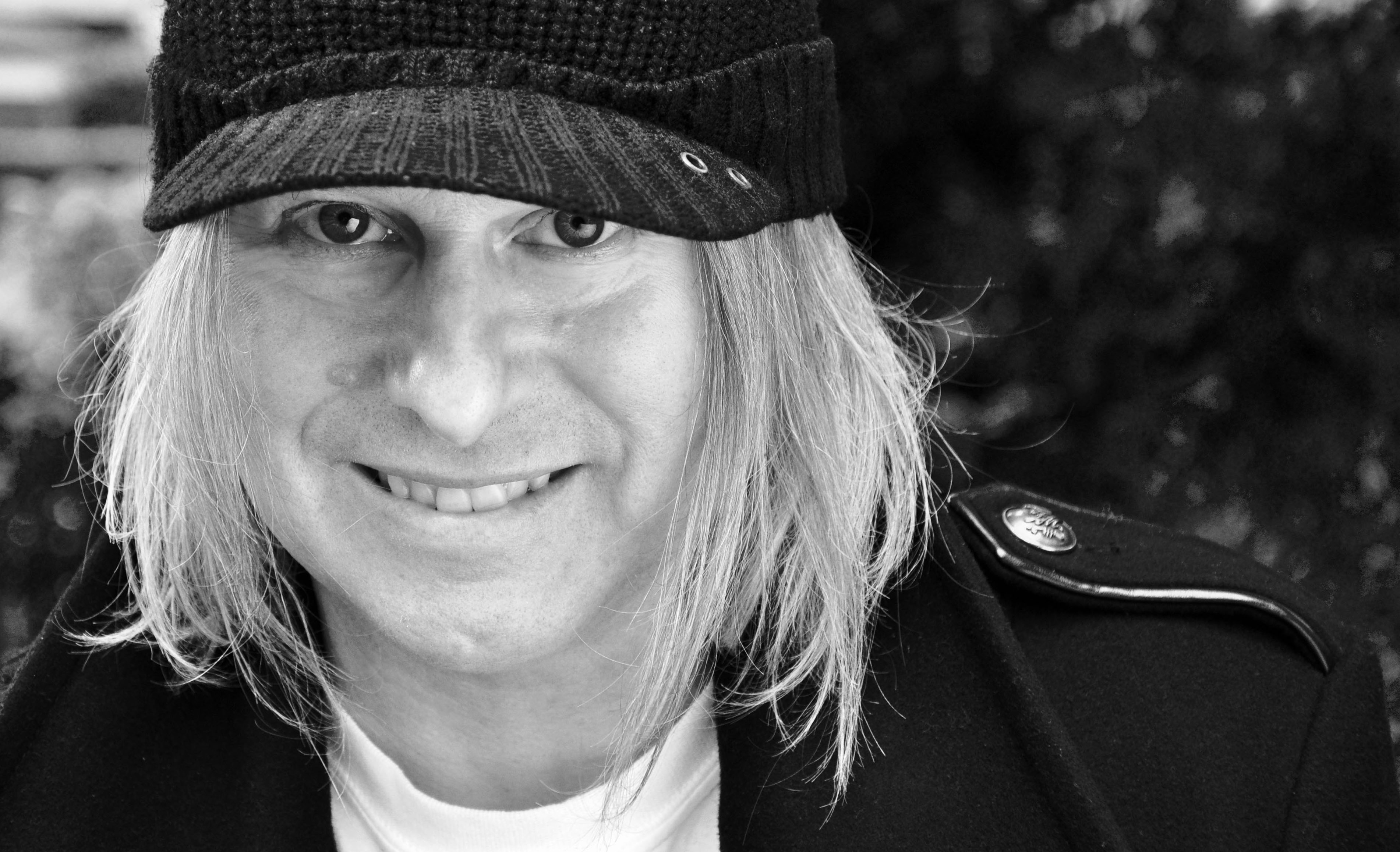 Gavin's love of film was noted at an early age when he was nearly expelled from school for bunking off geography to go watch Alien at the Queens Film Theatre, Belfast – only to find that his mate had got the screening time wrong and thus got drenched in a heavy squall waiting for the doors to open. Even before this dramatic event, his passion for celluloid was flamed by a late night summer series of gritty black and white 50s European movies on BBC2, notably of Italian, French and Spanish origin. Then one fateful evening, after watching Barbarella, he fell in love with Jane Fonda and things were never quite the same after.
Before becoming a filmmaker, Gavin trained as an artist under Neil Shawcross, Jock McFadyen and Liz Magil, to name a few, and later exhibited his work at The Ulster Arts Club, The Tom Caldwell Gallery, Portsmouth Museum and The Blenheim Galley, London, amongst others. He still continues to be a practising artist.
Music also played a large part in his life; first as the drummer in the school orchestra, and then, encouraged by his late friend and Belfast jazz legend, Solly Lipsitz, he went on to write, record and produce records for his bands Sister Morphine and Hub, whilst touring the UK extensively and supporting such acts as The Icicle Works and Muse.
After studying filmmaking under Peter Greenaway at the International Film School, Wales, and graduating in 2004 with a distinction, he wrote and directed a short comedy for BBC Wales and the UK Film Council, before spending a brief period producing satellite TV, and then finally, setting up his own production company, Boogie Films, in 2008.
In 2013, he was the recipient of the Northern Ireland Writers Award for his debut comedy feature screenplay, Spinners, and to date his films have won five awards and been nominated for a further fifteen at various film festivals including Clermont-Ferrand, Naples, The London Short Film Festival, and Belfast – his hometown.